Moving is not a one-person job, so our moving estimates include two professional movers and a truck loaded with boxes and supplies. In addition to all of our trucks' equipment, Move Expert Packers and Movers employ professional packers who will make sure your belongings are packed securely in your new home's storage unit before you arrive. 
So when word gets around on the best packing services in town, it makes sense that everyone knows who to call right away: Move Expert Packers and Movers! 
We can help you move without a hassle so that you can enjoy your new home or apartment when the big day arrives. We are here to provide you with professional moving services using truck rental, two movers, and more! 
Our professional moving company is here to walk you through all of the steps so that you don't have to worry about a thing on moving day.
Our company prides itself on being one of the most trusted packing and moving companies. We make sure that we go above and beyond our customers' expectations. We understand that Moving can be stressful; we want to provide our customers with a completely stress-free moving experience.
We make sure that our movers are the best in the business. It is a known fact that our packing services are second to none. Our company is not just a moving company; we also provide international cargo shipping services. If you are moving to another country, you can trust us to take care of all the details.
Move Expert Packers and Movers offer hassle-free relocation services. We know that moving is a stressful task. That's why our professionals take complete care of your goods. We do everything to ensure that your relocation goes as smoothly as possible. Our services are available to companies and individuals.
You can rely on us to provide safe and efficient services at very competitive prices. Our professionals have years of experience in this industry. They have the required skills and knowledge to meet the needs of every customer. You can contact us for free quotes or more information about our services.
We are committed to top-quality services. We're an easy, fast way to move or transfer various items, furniture, and people.
We aim to make your move as quick and stress-free as possible By choosing our team of professional relocators. You can be sure that any move you undertake will pass by hassle-free, efficiently, and with the minimum amount of fuss involved!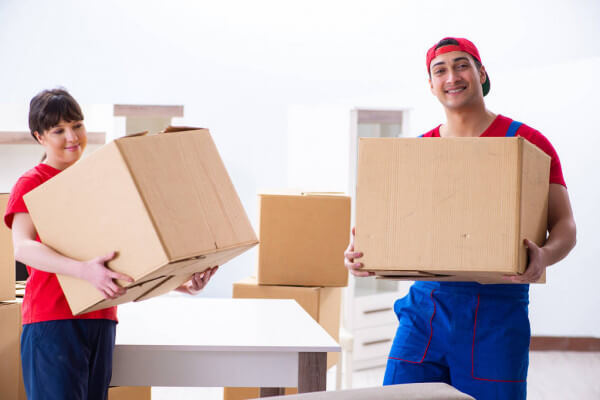 What makes Move Experts the right choice?
The internet can be a potent tool, especially when it comes to finding reliable businesses and organisations. But with so many different sites and listings, it can be hard to find what you're looking for.
And, of course, the last thing you want to do is spend a lot of time and money on a company that won't do what they said they would. Move Expert Packers and movers are among the most trusted moving companies in the industry. We take complete care of your belongings.
We can move household items and international cargo shipping. We have over a decade of experience, so you know you're in good hands.
The most important thing to do is keep track of your belongings when moving homes. We understand this and have expert packing and moving services ready to help you relocate. You can rest peacefully knowing your belongings are in good hands with our services.
Our movers are the most trusted men in the industry, and we ensure that everything is delivered on time and in the same condition it was picked up in. Our international cargo shipping services are one of the best in the business, and because of this, we are the number one choice in the industry.
– Household Relocation
– Office shipping
– Industrial Relocation
– International Cargo Shipping
– Domestic Moving
– All types of Moving
– Car and two-wheeler transportation
– Insurance coverage
– Loading and Unloading
– Door-to-door services
– Timely Delivery
– Experienced staff
– Fast customer service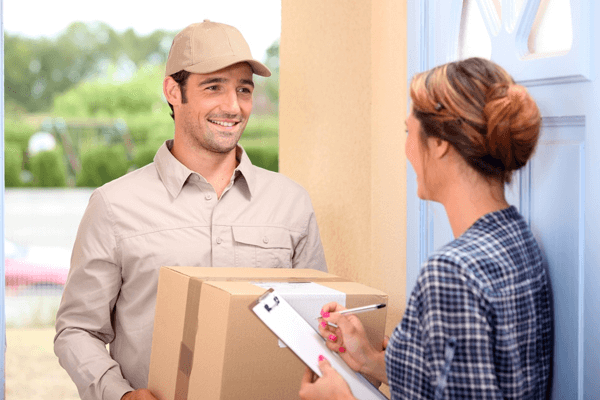 Why do you need professional packers and movers?
Professional moving service providers are highly trained, courteous, and experienced packers and movers that can take care of all the stress associated with relocation.

They make the moving process easier and more enjoyable, especially for people moving for the first time.

The professional packers and movers offer a wide array of services and a variety of moving options to suit your needs and budget.

Their services include detailed packing and unpacking, loading and unloading your belongings, loading and unloading the boxes, and supervising the transit to ensure everything arrives safely.
Benefits of Hiring Professional Movers like us?
As a professional moving company, we have our trucks and warehouses. We have a team of expert movers and helpers. We also have an excellent relationship with many shipping companies.
Move Expert Packers and Movers services include local, long-distance, and commercial movers. Whether you are moving across the country or just a few miles away, we can assist you.
Our moving experts are available 7 days a week to ensure you get the best moving services.
Move Expert Packers and Movers understand the importance of moving and transporting goods. When you choose to use professional movers, you are assured of several advantages.
Our company also provides packing and unpacking services. When you hire professional movers like us, you keep yourself out of harm's way and save yourself from all the hassle and workload that comes with moving.
We have professional movers who are also trained to ensure that your valuables are transported without any damage. Moreover, the transportation is insured, so you are not short-changed in case of a loss or damage.

We also offer insurance for your valuables. This gives you peace of mind when you move from one place to another. Move Expert Packers and Movers in India are known for their excellent service.
They provide packing supplies, moving materials, furniture covers, and packaging supplies. They also provide advice and suggestions based on experience and expertise.

Rent a moving truck with us, and we'll assist you with all the logistics! Don't forget to contact us today!!!