Move Expert packers and movers is India's most reliable and best packers and movers company. We offer a comprehensive range of logistics services customized to suit each client's needs. We provide a range of services, from local relocation, national transportation and international transportation.
Our experienced team is committed to providing safe and secure transportation. We offer transportation through air, truck, train or sea. We are recognized as one of India's foremost providers of convenient transportation services. Our services cater to both household and corporate clients.
We make sure your items reach safely in a hassle-free manner. You don't need to worry about anything when you hand over the things to us. We will provide complete satisfaction in terms of services.
You can entirely rely on us for your long-distance move. We are the leading Packers and Movers in the industry and have created an identifiable brand name across the country. We do the delivery of the goods by several transportation means. Some of them are as follows: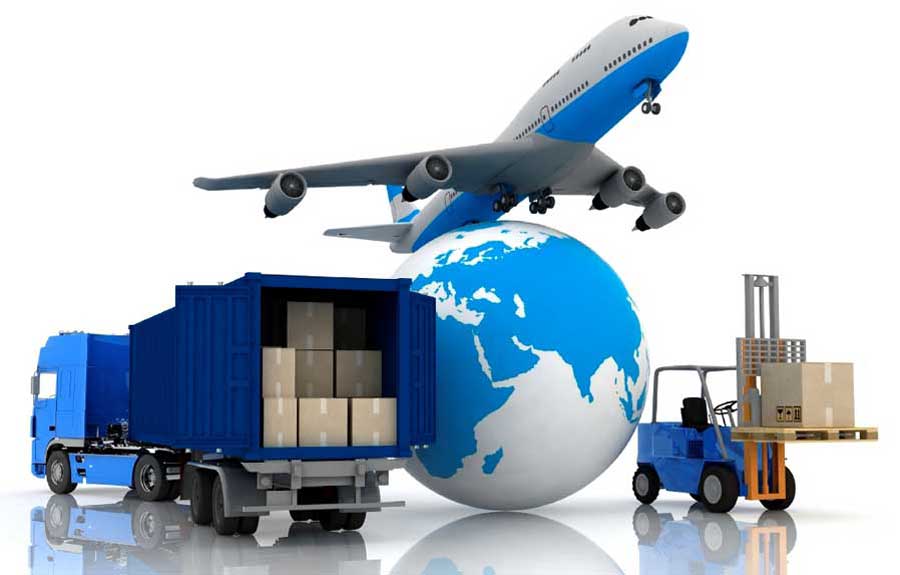 Cargo by air is one the most opted and popular ways to transport goods for long distances. It is also the fastest and a cost-effective move. Move Expert Packers and Movers offers a global network of airlines and freelancers to ensure your shipment, international or local, is delivered safely & on time.
These days more than ever, it is essential to plan & get things done the easy way. We will make it possible for you. That's why we provide flexible solutions to meet the individual needs of our valued customers. We will explain the whole process to our customers that needs to be carried out.
Our network is fast & very affordable for all organizations and families globally, with or without any trade relations. Because of this, we can provide efficient services through air cargo. We have transport options ranging from multiple organizations to individual shipping options suitable for various kinds of loads and applications.
We provide complete synchronization of Air Cargo Packaging, Shipping & Delivery anywhere in the world. This way, our customer experience gets simplified as they can rely on one single entity for destination delivery!
Around the world, people face transportation issues daily. While many of us use water transportation to get us to our destination, sea transportation can be a bit overwhelming at times.
Moving overseas requires a lot of careful planning and strategic thinking. This is especially true if you're moving to a foreign country where you don't speak the native language. We at Move Expert Packers and Movers will focus on strategies you can use to ease the transition to your following country.
We offer freight forwarding, suppliers, and sea cargo services. If you need to move cargo via sea, then we can help. We've been in business for years and have been moving people and their cargo all over the world.
We offer cargo by sea, which is a popular and good choice for businesses shipping large quantities of items or when the distance travelled is long. It's also a more affordable option than air cargo shipping.
The most popular type of sea shipping is via container. We provide this option as it is an excellent option for those who want to move many items. We also ensure that all your items are delivered safely and adequately within the stipulated period.
If you're planning to move locally and only have a few items, then hiring a truck might be the ideal option. Local moves often cost less than long-distance ones because they're easier to complete.
At Move Expert Packers and Movers, we own a large fleet of trucks and can complete most local moves within a few days. Our drivers are fully trained and can handle most items, regardless of weight or size. They can pack and wrap the furniture in blankets or bubble wrap or use a specialized moving container for heavier items.

While there are many aspects of the relocation business, perhaps the most challenging is choosing the right movers. Moving large items can be a difficult task, but our Move Expert Logistics Packers and movers team can help. Our movers are experienced in the transportation of large furniture and appliances.
If you have large items, such as furniture, appliances, or even pianos, you might be wondering how you're going to get them to your new home. One of the best options for moving large items is using a large moving truck. While using a moving truck isn't the most affordable option, it can be cost-effective if you're moving many large items.
It's critical to find a company that has the experience and expertise to perform the job and one that will take good care of your belongings. This is one of the reasons why so many people choose to work with Move Expert Packers and Movers.
When it comes to moving goods from one place to another, trains are still one of the most popular choices. They're not a good option for every situation, but trains are a very affordable, secure, and environmentally friendly way to transport your goods between cities. If you're moving oversized items, you might want to consider using train transportation when planning your move.
Train transportation is a popular choice for people looking to move their items across the country. It may seem a little outdated, but trains can transport a lot of cargo, and they're also one of the safest options available when it comes to moving your items from one place to another. The downside of using train transportation is that it can be much slower than other moving services.
One significant upside to using trains for your move is the price. Train transportation is often much less expensive than other types of moving, especially for long-distance moves. Additionally, trains are a very secure way to transport.
To avail of the best transportation services for your goods while you move abroad, contact Move Expert Packers and Movers today!