The benefits of insurance policies provided by professional Packers and Movers: There are many insurances that your movers and packers company will only benefit from if they are offered.
One can never be too careful when it comes to the safety of oneself and others, what with truck accidents and job-related mishaps, not to mention the expensive loss of items that move from one place to another. After all, who doesn't want to feel protected and secure?
Expert Move Packers and Movers provide insurance for your belongings. When you have to move, you want to ensure that your precious belongings are well-protected and safe. This can be hard to ensure when you're moving on your own.
Fortunately, Expert Move Packers and Movers provide you with full insurance coverage. Moving is emotional and, at the same time, an economic exercise. Luckily, most people don't have to move too often, but it can be a traumatic experience. When you proceed, you want to ensure that your precious belongings are well-protected and safe.
This can be hard to ensure when you're moving on your own. Fortunately, we provide insurance for the possessions in your home, securing them against damage or loss during transit so that your peace of mind is protected throughout the process.
We at Expert Move Packers and movers will provide you with all the benefits of insurance, and we'll also explain all the things related to the insurance policy to help you out.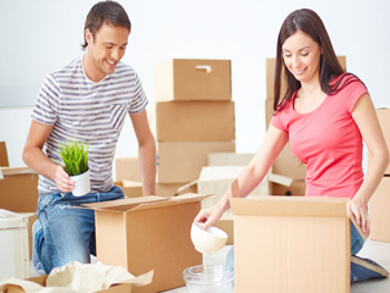 15 Secrets of choosing an excellent packers and movers company that provides insurance for your move :
Peace of mind is essential for anyone moving home. No longer do you need to rely on any unwanted situations that might otherwise ruin what should be one of the most exciting journeys of your life.
That's why you should invest in a reliable insurance policy because it gives you the freedom to relax and enjoy the process. When resting, ensure that your belongings are protected right up until the moment they end up safely in your new home.
2. Avoid Future Problems:
When you're moving from one place to another, it's best to ensure that your household goods are well cared for. Choosing the right mover can be important because you don't want to face any problems with your belongings.
For example, if your property is lost or damaged during transit, you will have to develop a solution as quickly as possible. The best thing is taking out an insurance policy written by experts such as Expert Move Packers and Movers.
It can make things more convenient for you and help solve any potential problems. Concerning the transportation of your property while making sure they are always aware of what they are dealing with (i.e., very fragile items, high-value items, etc.)
3. Coverage for All Possessions:
Move Expert Packers and Movers report is an official account that provides secure transportation for your essential goods during transit from Expert Move Packers and Movers.
The site shows that one must ensure the safety of their products because the company bears the legal responsibility for the loss or damage of all your belongings no matter what it takes for the time being.
4. Protection Against Loss and Damage:
Expert Move Packers and movers ensure that your belongings will be safe with us, whether while they are packed or during transit. We have insurance to protect against theft, fire, and natural disasters that may occur to your belongings.
5. Coverage for Transit and Storage:
Your clothing and other essential possessions are secured with insurance whether they are in storage or transit. This gives you a sense of security to know that your belongings are protected no matter where they are located.
6. Insurance coverage is customizable:
When buying insurance, it's essential to consider the various options available. Your needs and budget will ultimately determine what level of coverage is best for you and your family.
7. Coverage is Worldwide:
You're going to have a lot of stuff when you decide to up and move. Some of your belongings are probably really expensive. Furniture and clothes can get costly, but not when they don't come with you on the plane because you made sure to use a moving service like United Van Lines!
It's easy to transfer your policy to another moving carrier, including those who are not familiar with your current page. It doesn't take long, and if you have any questions, agents will be readily available for service 24/7.
In most cases, you can show the agent your new coverage and let them do the rest of the work for you! Additionally, be sure that you contact your previous moving company. Any claims or issues should be addressed first before being forwarded elsewhere.
9. Claims are Paid Quickly:
If you need to make a claim one day, our team will quickly process your claim and help you obtain the compensation you deserve.
Compared to the cost of replacing all your valuables, insurance is an affordable option. Protect your belongings today with the proper logistics and removal service provider – Expert Move Packers and Movers.
11. Coverage for All Shipment Types:
Whether by plane, train, or automobile, your belongings are covered no matter which way you choose to ship your items. Regardless of how you decide to move them, it's nice knowing they are safe and sound while in transit.
No claim is too small to be dealt with by the insurance company, regardless of whether you have made any previous claims previously or not. This means that you will receive all the compensation you are entitled to for a fair price in the unfortunate event of injury.
13. Coverage for all your goods:
Moving can be pretty stressful, and it's important to know that your most valuable possessions will be handled appropriately by a reputable relocation company like Expert Move Packers and Movers.
Our team has specialized personnel on hand to make sure your belongings are handled with the utmost care. So you may rest easy knowing they are being transported safely.
14. Protection Against Fraud:
We know that you don't want to see your hard work and possessions wasted. So let us handle the packing, moving, and shipping of your items. We promise that we won't lose or damage anything, so there's no need to worry. Where possible, we'll deliver to you in person.
15. Our Company is Specialized in Insurance Services:
Expert Move Packers and Movers agency was created to offer agents and freelance writers a range of options for insurance services. We understand that every carrier is different, and everyone has unique needs.
This is why we have neatly categorized our platform into several subsections. Each contains high-quality insurance coverage tailored to individual agents or authors looking for the best option possible.
Whether moving across town or to another country, Expert Move Packers and movers offer you insurance when your belongings are transported. The community has highly rated the team at Expert Move for their dedication to meeting customers' shipping and relocation needs.
Expert Move Packers and Movers is a local company that works on national projects. They understand that every move is unique and committed to providing you with customized services that suit your lifestyle.