It is essential to know where to get the best warehousing and storage services while relocating or renovating so that your belongings remain intact and safe. We at Move Expert Packers and Movers are excited to provide storage options at all our branches throughout India.
Storage facilities are available for both long terms and short term durations. Whether it's your household goods, office furniture or vehicle, we cater to both residential and commercial storage. We make storage easy, flexible and affordable. We completely understand the value of your belongings, and you want them to remain secure for any reason.
Move Expert Packers and Movers provide the best storage space to suit your needs. We offer safe, secure and insured storage and make the storage experience as easy as possible.
Top 10 reasons why Storage Services are important:
1. When you are moving to a new house:
You're probably familiar with moving your furniture and belongings from one place to the next, but what if you need help transporting them from or to a storage facility? That's where Move Expert Packers and Movers come in.
We'll take care of all the logistics involved in packing up, disposing of trash, moving, storing and repacking everything you own into our professional storage bins.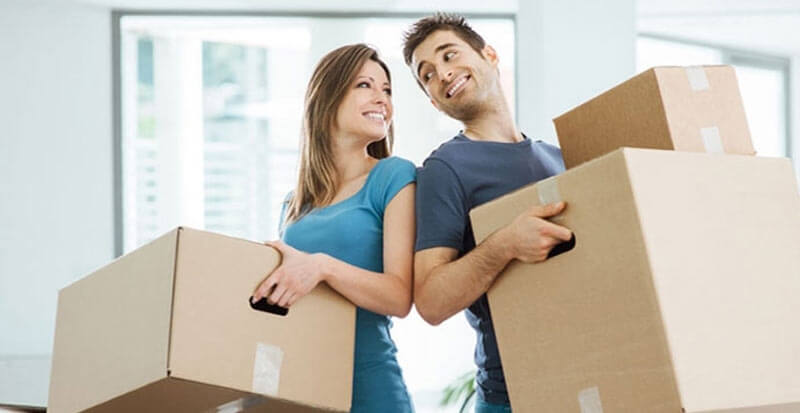 2. When you are renovating your house:
Renovating your house can be hectic, but you don't have to worry about anything. We're here to help relieve some of the stress by offering flexible storage solutions for your needs during this time of transition.
Suppose the removal of your office is taking place. In that case, we specialise in providing business owners with high-quality storage facilities to focus on businesses instead of worrying about where to put all their belongings for a short time until everything is settled and in place at a new location.
3. When you are shifting outside the city:
Many of us have to relocate outside the city because of our job or education programs. You can rely on us for storage solutions for any belongings you have while living away from home.
4. While shifting abroad:
Having a strong foothold in the new one when transferring to another country is vital. When abroad for an indefinite period, it's essential to find a suitable place where your belongings can reside until you can transport them to your final destination. In that case, our company provides storage facilities in all the major cities of India.
5. When you are going for a vacation:
If you are going on a trip for vacation, it's essential to keep your belongings safe and secure. You can choose our company as we provide storage facilities in India where your belongings will be safe and secure.
6. When you are shifting for a short trip:
We provide the best high-security short term storage services if you want to plan a short trip and want reliable storage in your area so that you can rest easy knowing your belongings are being taken care of.
7. When you don't have enough space in your house:
If you don't have enough space in your house, we can help you store some of your belongings for a short period.
With storage facilities available in all major cities throughout India, we provide the extra square footage that many households require now and then to make sure they can hold onto items that they might need later on, such as objects necessary for special family gatherings or vacations.
8. When you don't want to sell your old belongings:
If you don't want to sell your belongings, it's best to store them in our storage space to remain safe. Our company works with storage facilities in all the cities of India so that you can be able to find something more applicable for yourself.
9. To store your seasonal items:
Some times of the year are busier than others, and if you have any seasonal merchandise that you need to stock to deal with this, it's essential to find a place where they can be kept safely.
Our company offers storage facilities across all of India so that you can have somewhere safe to keep summer gear until it's needed in the warmth again, or winter items until they're required come cold season.
10. If you want to keep your old items safe:
If you have many older items that you don't plan to use any time soon, it's essential to store them somewhere safe and secure. We're glad you found our company to be the right one for this task, as we provide storage facilities in all the cities of India.
Move Expert Packers and Movers is a secure and cost-effective long term storage service for all your belongings. We provide storage facilities in all our branches throughout India. You can trust us with your belongings and know that they'll be kept safe in our hands.
Ten reasons why you should choose us for your storage service:
We are providing storage services at very affordable prices. We have a wide range of pricing according to the facilities and size of your belongings. We also offer a price catalogue for all items. You can save your money by storing your belongings with us.
We also provide insurance coverage for your belongings while they are in our custody. It will, in turn, give you peace of mind.
We have a team of expert workers who care for your belongings in our warehouse. We have a CCTV system in all our branches which will keep an eye on your belongings. Moreover, we also have fire alarm systems, smoke detectors and fire extinguisher systems and a whole lot more. It makes our storage space more confidential and safe.
We have a team of security guards who will take care of your belongings throughout the year
We have a system in place that allows you to store your belongings without them getting in anyone's way. Our storage unit is carefully organised, so you can be sure that you have the space to stash everything you need and more.
Our climate-controlled storage units can protect your valuables from the harmful effects of moisture and cold
We keep our premises clean, so you don't have to worry about the safety of your belongings. We also make sure that authorised technicians regularly service our heavy-duty equipment so you can feel at ease knowing they're running correctly.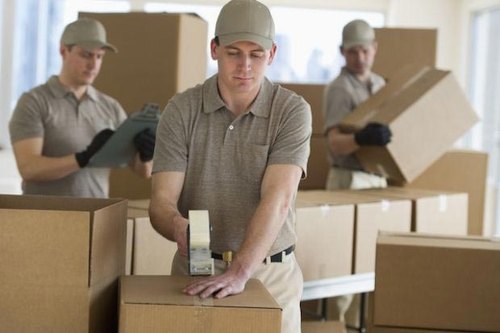 And we routinely carry out company-wide training programs to help staff become more efficient with the tools they use so they can do a better job when it comes down to everything related to the storage space requirements and cleanliness.
8. Loading and Unloading:
We offer loading and unloading facilities for all of your belongings. This means if you need help getting them there in the first place, we'll take care of that, too.
We offer shipping services of a large variety of goods to several locations at pocket-friendly rates and within a stipulated period as the customer prefers. We service many major cities and towns in the country.
One of the main reasons our customers keep coming back to us is that we take extra care in understanding their must-haves and offer them only the best quality products and services. The key to a happy customer is making sure your office or apartment feels like a home, and we are dedicated to doing just that for each one of our valued clients.
We care about your belongings, and we want to make sure you are getting the best of what you deserve. Move Expert Packers and Movers offers warehousing and storage solutions for every corner of India. We provide top-class services at affordable prices by keeping in touch with the industry's ever-changing trends.